How to send your device
Postage options :
When you create an order to sell your device/s we will email you a Reply Paid label to cover the cost of your postage.
You may choose to pay extra to send your device/s by registered post, so you have:
Proof of posting (when lodged over the counter at a Post Office)
Proof of receipt, with a signature on delivery
Online tracking
Compensation for loss or damage - up to $100 included (for higher coverage, add Extra Cover
Please post at your nearest post box or office within 15 days of confirming your order.
The estimated time for delivery through Australia Post is 2-5 working days (from metro areas) based on uninterrupted service. Please check current delivery times at Australia Post.
If you have 10 or more devices, we will arrange a free courier collection for you so please contact us.
Packaging Advice:
We recommend wrapping your device in bubble wrap or something similar before packaging in a carboard box.
Your device/s contain lithium ion batteries so please note the following requirements:
Instructions :
Batteries must be installed in device/s.
No more than 2 devices containing lithium ion batteries per package
Your device/s must be packaged in a way to:

prevent short circuit and damage to the lithium battery
have an effective method of preventing accidental activation
be packed in good quality strong external packaging (fiberboard or stronger) that provides protection of the device(s) from movement and the usual shocks and loading that occurs in transport. Satchels and padded bags are not considered acceptable external packaging.
3 Easy steps to send your device/s :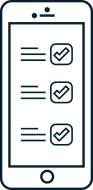 Prepare your device/s
Delete your iCloud account or remove your Google/Samsung lock from your device/s so we can properly assess.
Don't forget to backup your data and remove your SIM/memory stick.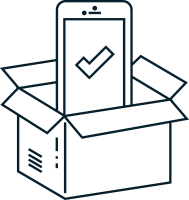 Package your device/s
Wrap your device/s in bubble wrap or something similar and package in cardboard to protect from damage or short circuit.

Send your device/s
Take your package to your local post office and get paid after device assessment.