10 Things to Do with Your old smartphone.
Posted on
31st Jul 2019 23:13:23
in
General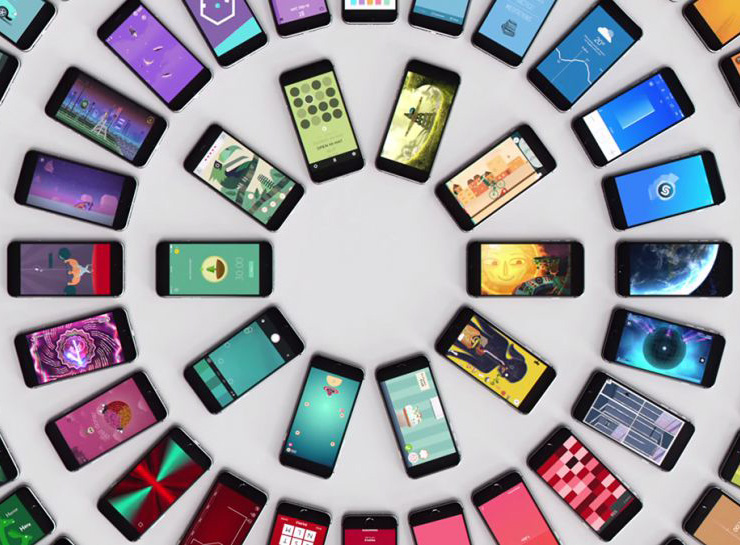 Out of thousands of tech. gadgets, one rises above all others - The Mobile Phone, and in particular the iPhone or Galaxy, have become an essential part of our lives, and their capabilities have become so far reaching that their presence at our sides is only likely to grow.
With every new release comes new features, faster connection speeds and better functionality, and with the launch of the iPhone X or Galaxy 9, many of us are thinking, "I want one, but what do I do with the old one?" While it would be easy to throw it into a drawer and say "just in case," actually putting to practical use is not only the smart thing to do, it also helps us rationalize our desire by turning want into need and allowing us the luxury of upgrading, guilt free. So, with that in mind, here are ten things you can do with your old iPhone or old Galaxy:
1. Use it as a universal remote - take advantage of the range of apps and accessories available in the market to convert your smartphone into a universal remote and control your environment through your phone;
2. Use it as your personal music library - we don't upgrade iPods as often as we do smartphones, so converting your old smartphone into a dedicated music library and player gives you an upgraded gadget at no cost!


3. Donate it to charities like Salvation Army or Smith family, how are able help the less fortunate stay connected.
4. Sell it - and not for spare change either. Selling your old smartphone makes sense both from a financial and an environmental point of view, and while there are a number of ways you can sell it, one of easiest ways is through companies like Cash-A-Phone. Recycling companies proudly buyback old mobiles & Tech Gadgets, refurbish and distributes tech devices to developing countries where they play an important role in people lives. what couldn't be easier!
5. Use it as a personal trainer - with apps that provide workout ideas, motivational tips and coaching geared at getting you moving, your old smartphone might just be the reason you get off the couch today;
6. Use it as a camera - smartphone have some pretty impressive camera specifications, and with a few add-ons, such as bespoke lenses, negates the need for a digital camera, saving you money;
7. Use it as a personal dietician - download a calorie counter and a diet tracker and take control of your eating habits; program the iPhone to keep yourself on track and never wonder off course;
8. Use it as an alcohol unit counter - never be over the limit by allowing your old smartphone to keep you accountable. The "Can I Drive Yet" app will let you know what your blood alcohol level is and when you're able to drive, keeping everyone safe! And you do not have to worry losing it if you are drunk and forgetful.
9. Use it as a scanner - save space and money by converting your old smartphone into a portable scanner with "Genius Scan" and manage your files, and workspace more effectively;
10. Use it as a hiking guide - with over thousands of km's of tracks, camping grounds and picnic areas listed on the web, this is the perfect hiking companion on your old smartphone and as an added bonus, it means you can leave your new, shiny smartphone safe and sound at home.
Now that all you have 10 options, what will you do with your old mobile phone or tech?