Repair my phone or Trade in?
Posted on
4th Sep 2019 08:18:12
in
General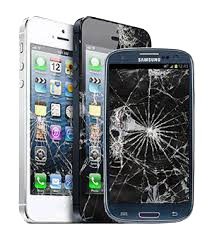 Should I repair my broken screen or buy a new phone?
A 1/3 of Mobile phone owners with a small fault or cracked screens will not repair it. Although your phone may still be working, An iPhone or Galaxy screen, that is cracked will not stand the test of time as well as the damage will only grow..
Aside effect of leaving your phone screen cracked will also lead to long term damage internally.
If you leave the smartphone with a cracked screen for many weeks or months, your phone is more vulnerable to further damage. A broken screen also means that your smartphone is susceptible to water damage and dirt ingression. If water or a high volume of steam seeps into your smartphone via the crack on the screen there is the potential that the phone may short circuit the board, making the phone unrepairable and resulting in $zero$ resale value.


Options to repair your broken screen:


A. Order a screen from ebay and DIY replacing the screen.
Buying a screen there are three types of screens. 1. Original 2. Original refurbished 3. Copy screens.
1. Original screens will give you the same image and feel , as when the phone came brand new out of the Factory. Disadvantage is the Price.
2. Original refurbished will give you the same image and feel as your original screen. The screens have had the front glass (also known as the Digitizer) replaced. They are a great option as the price is between 100% original and a copy screen.
3. Copy screens: There is a large variance in quality, and only technicians are able to distinguish the low quality and high quality screen. So for general customers, I would recommend to keep away.


B. Find a local repair shop.
Make sure the repair shop is busy. If the repair shop is quite and is never busy, that's a bad sign and they are a low quality repairer.
Also make sure you specify what quality screen they will be putting on your phone and ask for the cost of repair, before they start.
Holding the value in your iPhone or Galaxy smartphone is important
Some time in the future you will want to trade-in your iPhone or Galaxy and achieve its maximum value when upgrading to the latest model..
It is important that you keep it in good working order. But Companies like CashAphone is a buyback company in Australia for selling your phones, iPads and MacBooks.
CashAphone shows the prices of a working and non-working phones, and If you have a cracked screen your phone would be graded as Fair and you would receive up to 70% of the full value.
By fixing your smartphone would be graded as Excellent or Good and you would be able to receive the full value.
For example, an iPhone 7 that is 100% Working is worth $250 and if the screen is broken only worth $150. The deduction of $80 is the cost of having your screen replaced by repair retailers.


So is it worth having your broken smartphone screen repaired? or can i trade in iphone with cracked screen?
As every model has a different value and the cost of repair varies based on the cost of the LCD Screen. You will need to do a quick calculation, and pick the best option for you.