Should I Upgrade to A New MacBook Pro?
Posted on
13th Jan 2020 12:55:43
in
Apple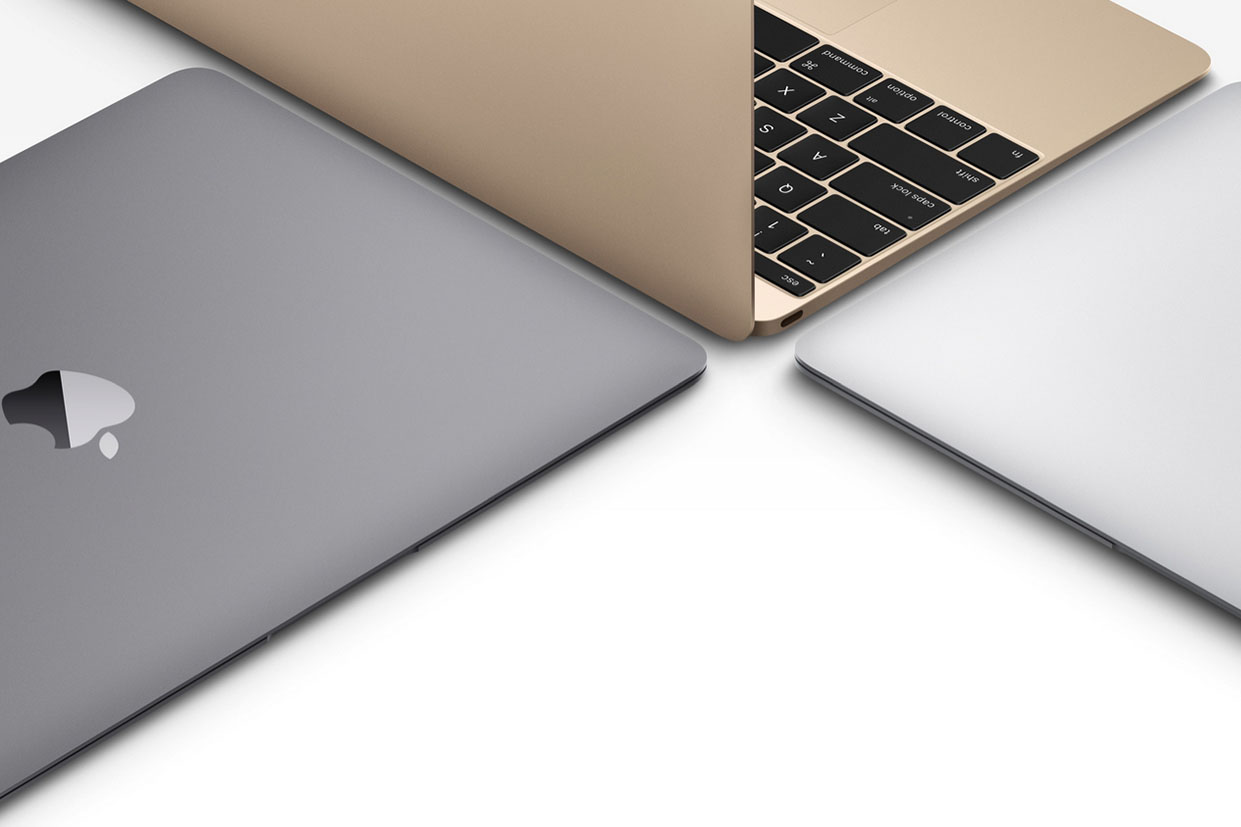 The release of the all-new MacBook Pro with Touch Bar is a great development, but asks whether to upgrade or not.
The range of new features, the improved lighter weight and smaller body size; are some of the great benefits for one to determine if they should upgrade with this year's new models or to wait for the next generation.
In this post, we'll go over the features of the new MacBook Pro so that you can decide for yourself if you want to upgrade. If you think it's worth upgrading, you can see what your current Macbook is worth and the cost of the latest model will not seem so expensive.
Design -Size
Smaller and lighter, but not lacking in terms of style and performance (more on that later), the MacBook Pro with Touch Bar provides easy portability and accessibility; a feature common throughout the Apple products, and this one is no different.
This makes it quite easy to be picked up, carried from A to B. Overall, it's one of the thinnest and lightest MacBook's yet; even being 12% thinner and the same weight as the MacBook Air! If these qualities are important to you, then you might want to upgrade, especially if your previous MacBook felt too bulky.
Colour Display
The MacBook Pro with Touch Bar features the same wide colour DCI-P3 display seen with the 5K iMac, iPad Pro, iPhone 8 and iPhone X. This means that you can shoot in wide gamut on your phone and edit it on this MacBook Pro while retaining the vibrancy of the reds and greens; ensuring crisp photos.

Furthermore, this MacBook Pro utilises TFT, variable refresh, UV photo-alignment for deeper blacks, a higher contrast ratio and brighter LED with larger pixel apertures. This display is simply gorgeous, so if the quality of a MacBook's display is something, you're fond of, you might want to consider upgrading for this detail.



Keyboard
This new MacBook Pro with Touch Bar uses the third-generation of the dome and butterfly mechanisms from 2015 when Apple introduced them for the keyboard. Opinions varied on its performance back then; however, this MacBook's keyboard seems to be more responsive and comfortable for its users. It's perfect for those who loved the 12-inch MacBook keyboard.
Trackpad
One of the most noticeable differences you might see when first looking at this MacBook is the large trackpad. When Apple ditched the mechanical trackpad and went Force Touch a few years ago, it allowed them to remove the physical hinges, buttons and previous clicks. However, it also enabled the entire surface to be clickable.
If you prefer a larger and more responsive trackpad, this new MacBook Pro utilises these benefits to fill almost the entire front of it with a Force Touch Trackpad. It gives you a much broader and sensitive canvas to work with for gestures; allowing you can swipe, scroll, pinch and zoom much more efficiently than before. It's the largest MacBook Pro trackpad thus far.
Ports
With this design, you lost the USB-A, Thunderbolt 2, SDHC and HDMI ports. However, you gain 2x or 4x Thunderbolt 3 / USB-C, plus you keep the 3.5mm headphone jack (whew).
You might not be too happy with all of the adapters you'll need to buy if you have a lot of drives or are used to plugging your iPhone/iPad in with the cable that came with them. If this is all okay with you, then these new port design features might appeal to you.
Touch Bar
The touch-bar has a matte finish, matching nicely with the feel of the regular keyboard keys, and can display various icons. The Esc, function leys, and system and media controls like the old function row. In addition to this, when you are working in a particular app, it can also display curated, context-sensitive shortcuts for that app, such as volume sliders, colour selectors, and content scrubbers.
Depending on if you want a faster processor, more RAM, and a more reliable third-generation keyboard, this may be the MacBook for you.
Touch ID
First implemented on the iPhones and iPads, now the touch ID function has been integrated with the MacBook. You can see the sensor, place your registered finger on it, and you can enter - just like your phone. If this is something you have dreamed of, this is probably going to be an attractive feature to you.
Performance
Now for the performance. Both the 13-inch and 15-inch MacBook's with Touch Bar have been updated with Intel Coffee Lake processors. This exceptional upgrade includes a couple of cores, too. The 13-inch doubles up to a quad-core, while the 15-inch has a 6-core coat.
They also contain larger RAM memory with up to 32GB instead of 8 or 16GB. The 13-inch has intel Iris graphics while the 15-inch has AMD Radeon Polaris graphics - these are both still not enough to drive VR, but they are definitely a significant improvement over the previous generation!
The storage performance continues to impress, and you can also get up 4TB of SSD in the 15-inch version now (though at a large expense).
Each model has 10 hours of battery life. If you want Coffee Lake performance, AMD Radeon Polaris graphics, this long battery life, and a more powerful system overall, you might want to consider upgrading!
Speakers
And last, but not least, the speakers. Apple has definitely made an improvement to the speakers with the latest MacBook Pro. They are now back on the sides and are pretty amazing with clear, crisp and loud sound. We recommend upgrading if great sound is an important feature for you, too.
Looking to Trade in MacBook Pro or Sell MacBook Air?
If you're looking to trade in MacBook Air or sell MacBook Pro, you can see what yours is worth by heading over our website CashAphone and search for your model. This will give you a pretty clear indication of how much money you can get from it, and with a simple calculation you will be able to work out how much you'll be saving buying the latest model.
CashAphone Price Promise
The price we offer is the price you get, or you will be returned free of charge. We'll hold this offer for up to 30 days!
Fast Payment Methods
With our cash in services, you can expect fast payments. This can be done safely through Bank Transfer, PayPal or Bitcoin.
Free Postage
You can print your pre-paid FreePost label, or we'll send you a pre-paid FreePost satchel for you to send your tech.
We hope this guide helped you in deciding whether or not to upgrade your MacBook to the new MacBook with Touch Bar! There is a range of exciting new features that may or may not be enticing enough for you to make the change - we'll leave it up to you to decide.